Perry Beeches SSS swimming club follows the ASA Learn to Swim Framework, and follows a 13 week teaching cycle.
The ASA Learn to Swim Pathway is an all-inclusive programme which takes the non swimmer from his or her first splash to developing confidence and competence in the water. Read on to learn more.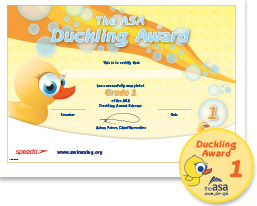 Already the most successful sports programme of its kind, the ASA Learn to Swim Pathway is a refreshed version of the National Plan for Teaching Swimming (NPTS).
The ASA Learn to Swim Pathway consists of four frameworks. In November 2015 we launched some brand new awards for the ASA Foundation Framework, you can find out more from the link below.
An important point to note is that learn to swim providers using the existing NPTS can continue to do so, as the outcomes and recommendations around delivery style have not changed.
Why should you use the ASA Learn to Swim Pathway?
The ASA Learn to Swim Pathway has been developed to use fun and games to take children from their first splash to full competence in the water through 10 stages but is underpinned throughout by Long Term Athlete Development (LTAD) principles, with clear progression between each stage.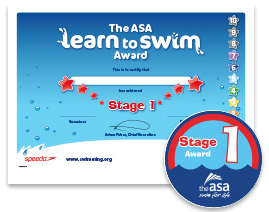 The programme fully encompasses all aquatic disciplines, and incorporates Rookie Lifesaving in conjunction with the Royal Life-Saving Society.
Your teachers will be able to deliver consistent lessons and assess a swimmer's progress thanks to the expected outcomes for each of the 10 stages.
But far from being rigid, the ASA Learn to Swim Programme syllabus gives teachers the ability to add their own imagination and initiatives to the framework and come up with fun ways to reach the outcomes. You can learn how your workforce can effectively deliver the ASA Learn to Swim Programme with our training opportunities.
The plan also allows you as a pool operator to establish a smooth transition for swimmers into other opportunities, whether this is as a recreational user of your pool or taking part in competitive club activities that are housed in your centre.
Implementing the ASA Learn to Swim Pathway
The ASA Learn to Swim Programme has been available since September 2007 and the feedback from those clubs, swim schools and pool providers who have already implemented the programme is positive, although most have found that successful implementation takes research, education and time.
The ASA has provided a number of case studies that will hopefully help you to better implement the ASA Learn to Swim Programme at your centre. If not try our Frequently Asked Questions about the programme.