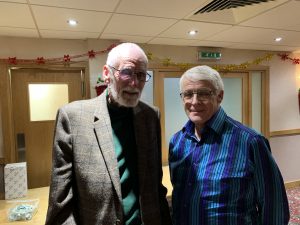 Dave Marsh was unveiled as the new Perry Beeches sss swimming club's President at the Christmas Disco last Sunday.
Dave, who has been at the club for more years than he cares to remember (!) helps the club to run successfully in many different ways.
Pictured is Dave Marsh and the club's chairman Mel Hart.