Many thanks to all who attended the annual Quiz and AGM at Hollyfields.
The money raised goes towards Big Ricks and their epic 4 way Chanel crossing later this year.
Well done all!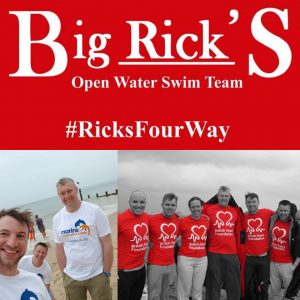 British Ultramarathon swim team " Big Ricks Swim Team " attempts historic quadruple crossing of English Channel in just 75 days TIME .!!
the West Midlands based ultra team will be the first team from Great Britain and Europe to attempt a non-stop quadruple crossing of the English Channel
https://uk.virginmoneygiving.com/fundraiser-display/showROFundraiserPage?userUrl=BigRicks4WayEnglishChannelRelay1&isTeam=true